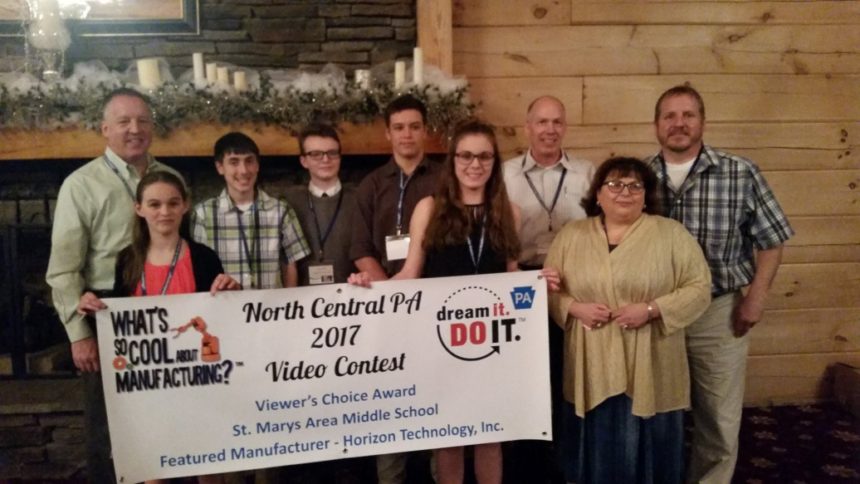 Workforce Solutions brings partners together to organize 1st Annual Event
Ten schools in the North Central PA region participated in the first annual "What's So Cool About Manufacturing?"  Video Contest for North Central PA.  Each team of 7th and 8th grade students along with a teacher / coach were provided video equipment and training and were matched with manufacturing companies located in the region. The teams created short video profiles of their companies and the career opportunities they offer. By improving the image of these careers and creating awareness for them, the contest not only aims to sustain manufacturing careers, but aims to help them thrive. Visit the following link to see all of the videos from the 2017 contest as well as award winners.
Next year's contest is already being organized with Workforce Solutions bringing economic development, chambers of commerce, higher education, career and tech centers and other partners together for monthly meetings.  The event will be held on March 13, 2018 at the Ridgway Area High School and the goal is to have 20 schools and employers participate!
Please follow and like us: