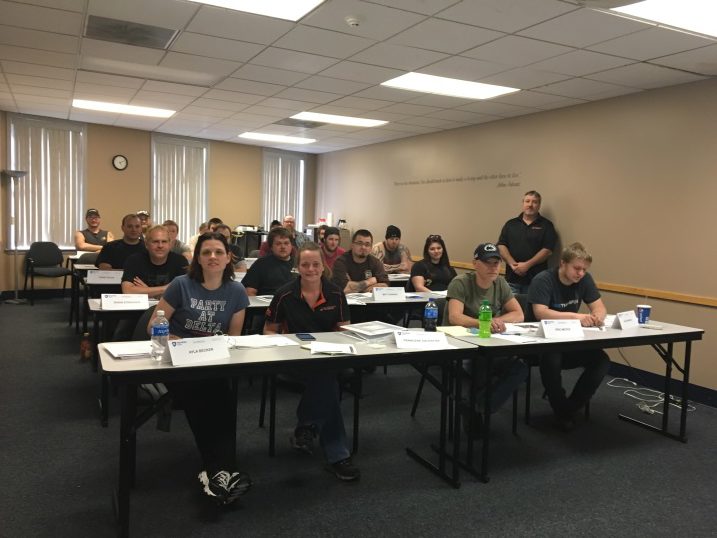 Next Generation Manufacturing Sector Partnership
Next Generation Manufacturing Sector Partnership
The Next Gen Manufacturing Sector Partnership is a collaboration of manufacturing companies, addressing important issues and common challenges within the industry. Although several common challenges may be identified, business leaders are able to define agendas, commit to taking action on shared priorities and hold each other accountable moving forward. While business leaders remain at the center of the Next Gen Sector Partnership, a regional support team comprised of workforce development, education and economic development organizations, work together in responding to these shared priorities.
A long-awaited, employer driven Die Setter training program for incumbent workers in the manufacturing industry has been developed and is being offered in our region.  This was made possible through a Manufacturing Industry Partnership Grant awarded to Workforce Solutions (North Central Workforce Development Board) through competitive funding from the PA Department of Labor and Industry.
Our employers provided the initial input and continue to be integrally involved in this effort throughout the region in the counties that they serve, including: Cameron, Clearfield, Elk, Jefferson, McKean and Potter.  The funding has been awarded to Penn State Dubois Continuing Education through a competitive process.  Workforce Solutions staff brought together PSU Dubois Continuing Education Staff and representatives from eight Manufacturing Companies from throughout the region to further refine the curriculum.
Following the meeting staff from PSU Dubois visited/toured several of the manufacturing companies to take pictures and videos for use with the curriculum.  All involved are excited about the partnership that has been formed through this initiative
Please follow and like us: