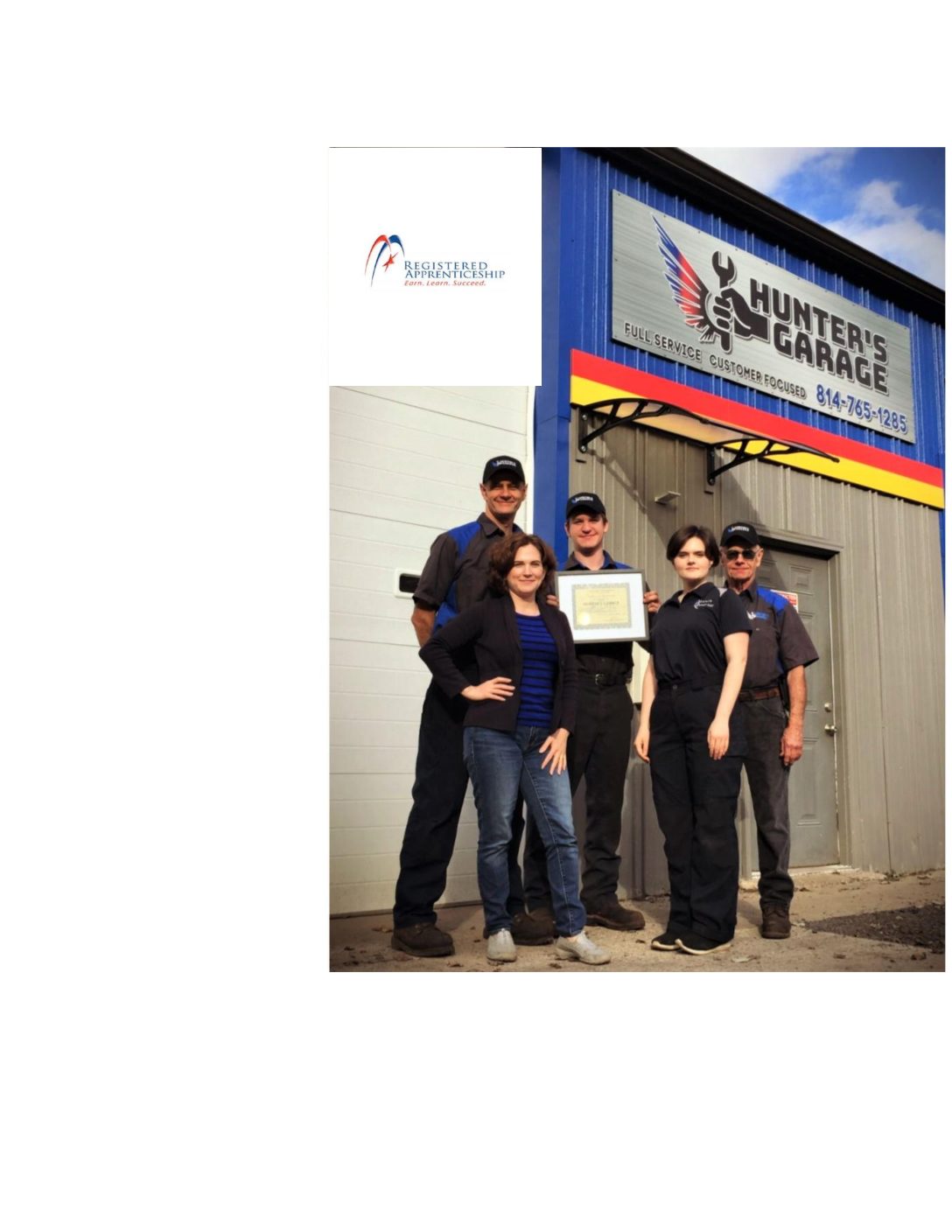 Registered Apprenticeship
What is a Registered Apprenticeship?
Registered Apprenticeship is a proven approach for preparing workers for jobs while meeting the needs of business for a highly-skilled workforce. Registered Apprenticeship programs are a key asset for state and local workforce systems' career pathway strategies.
Registered Apprenticeships can also be a partner in the K-12 educational system, to serve as the start of a career pathway for youth or low-skilled adult workers resulting in a Registered Pre-Apprenticeship program.
Workers in a Registered Apprenticeship program have the opportunity to learn while they earn through on-the-job training as well as job-related instruction or Related Technical Instruction (RTI).  Apprentices can be new hires or businesses can select current employees who need skill upgrades to join their Registered Apprenticeship program.
Registered Apprenticeship programs offer flexible training strategies for employers, in order to help develop highly-skilled employees, reduce turnover rates, increase productivity and lower recruitment costs.
Benefits for employees in the apprenticeship program include but are not limited to:
– Hands-on career training
– Education (Related Technical Instruction -RTI)
– Compensation increases
Benefits for employers in the apprenticeship program include but are not limited to:
– Customized training
– Employee retention
– Stable pipeline of qualified employees
Employers  – Below you will find some helpful information to help you get started in implementing a Registered Apprenticeship Program!:
Registered Apprenticeship Toolkit
Employers – The following link contains a list of Related Technical Instruction (RTI) Providers – (Please note:  This list will be updated as additional RTI Providers are identified).
Job Seekers:  The following link contains a list of the Building Trades Registered Apprenticeship Programs in the North Central PA region:
Building Trades Apprenticeship Matrix – North Central PA
Please follow and like us: