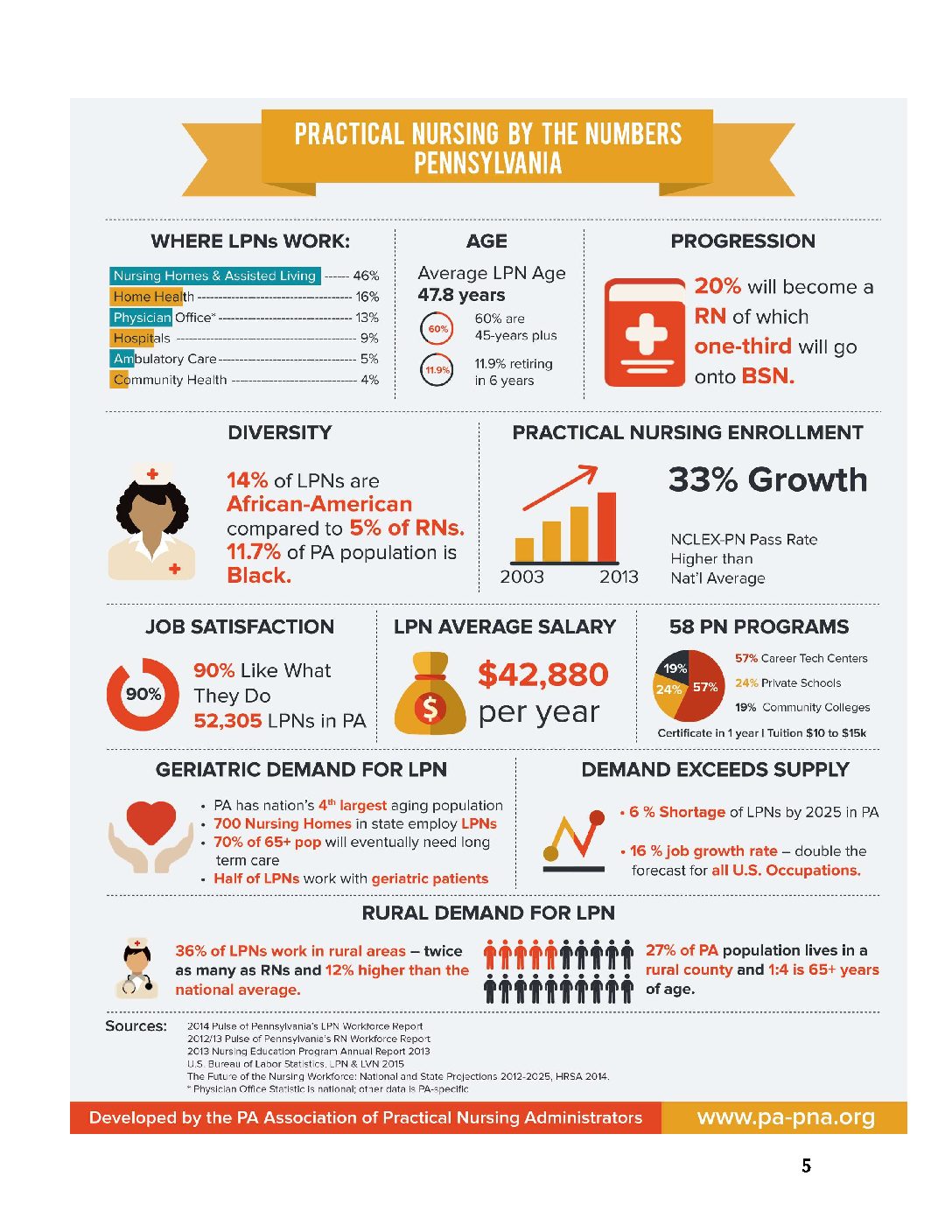 The Practical Nursing Advantage
The role of the Licensed Practical Nurse (LPN) is front and center among a wide range of health care settings throughout the country.  LPNs are found in the frontlines of direct care and in the center of assisting Registered Nurses in developing care plans, conducting focused assessments and collaboration as to the health status and care of patients.  The LPN's "front and center" role is so vital in the long term care industry that skilled nursing and assistive living facilities often consider them the backbone of their nursing team.  Nearly half of all nursing care in Skilled Nursing Facilities is provided by Licensed Practical Nurse.
Home health care agencies, hospices, urgent care centers, doctor's offices, rehab centers and prisons all heavily employ License Practical Nurses.  And as you'll learn from the following White Paper, the demand for LPNs will continue to climb as the nation braces itself for a greyt tsunami of chronic are set in motion by the age wage of baby boomers.
https://docs.wixstatic.com/ugd/ba1834_e512101b1dde48ebb878a27c067d49e1.pdf
Please follow and like us: